A Fast Reliable Private Commercial Real Estate Lender Makes All the Difference in Your World…
______________________________________
What Commercial Real Estate Loans USA Can Do For You…
We empower you to FINANCE YOUR COMMERCIAL REAL ESTATE by providing you with access to private commercial funding of $250,000 or more in the form of:
Commercial Construction Loans

COMMERCIAL HARD MONEY LOANS

Joint Venture Equity Capital Financing

COMMERCIAL MORTGAGE LOANS


PROPERTY TYPES:
See PROPERTIES WE FINANCE
TERMS:
1-Day Transactional Funding to 30-Year Fully-Amortized Commercial Mortgages
LOAN SIZE:
From $250,000 to $500,000,000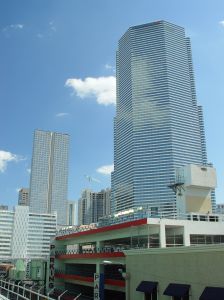 LOAN TO VALUE:
Up to 90% LTV
RATES:
Starting at 4%
ORIGINATION FEES:
Flexible point structure
COLLATERAL:
Real estate and other fixed / liquid assets
USES OF COMMERCIAL FUNDING PROCEEDS:

Purchase Acquisition, Refinance, Restructuring, Discounted Payoffs, Note Purchases, Property Improvements, Now Construction
*********************************************************************************************************************
For Quick & Clear Answers, Just Call us at 215-681-3943 or
*********************************************************************************************************************
We provide you with private commercial mortgages and joint venture equity capital financing across a wide range of real estate sectors including multifamily, office buildings, existing facilities & ground-up development projects.
We also have expertise in commercial hard money loans and commercial bridge loans, both of which we can get funded for you within as few as 5 days when you have serious time constraints. We go to work for you with tremendous integrity, speed, flexibility, and creativity.
Our mutual objective is to get your commercial real estate transactions financed within the shortest possible time-frame according to your unique commercial funding needs & requirements.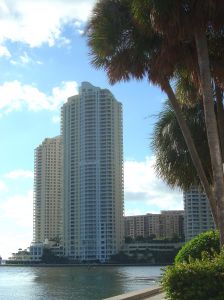 Our private commercial funding group can furnish you with up to $500 million at a time in the ideal combination of commercial real estate loans and joint venture equity capital financing–in many cases for projects that conventional commercial lenders won't even touch!  The bottom line? We empower you with the commercial funding muscle to get your commercial real estate deals done virtually hassle-free with amazing speed & efficiency–even when overall economic conditions are tough.
Plus, we promise to do our absolute best to provide you with prompt, courteous, world-class service before and after we get your commercial real estate projects financed in record time so you have the potential to close a higher volume of purchase transactions within any given time-frame.
We take over where traditional commercial mortgage lenders and commercial bank financing have left off.  So, no need to wait another minute to finance your commercial real estate.
Your Commercial Real Estate Financing Options
COMMERCIAL MORTGAGES:  We are focused on providing you immediate access to commercial mortgage loans for various purposes including apartment building loans, business real estate loans, and construction loan financing.
COMMERCIAL BRIDGE LOANS:   This type of commercial real estate financing benefits you as a borrower in situations such as when you have a balloon payment due on an existing loan or when you need to take down a piece of commercial property quickly.  Bridge loans are one of our niches, and we can generally offer commercial bridge loan funding within 3-7 days of your pre-qualification.
COMMERCIAL HARD MONEY LOANS: With hard money commercial loans, you can borrow up to 75% Loan-to-Value on income-producing properties, and for hard money commercial land development loans, we can generally lend 50-60% of the "as is" value or up to 80% on a loan-to-cost basis.
Joint Venture Equity Capital Financing: Roughly 40% of the projects we fund are equity-based.  This program provides you with up to 100% JV equity capital funding for large-scale development projects that require a joint venture equity partner.
Mezzanine Financing Programs:  Mezzanine financing is basically a hybrid of debt and equity financing that is is usually used to finance the expansion of existing companies.  It is generally subordinated to debt provided by senior lenders such as banks and venture capital companies. We offer you quick closings within 1 to 5 business days via mezzanine financing, although complicated mezzanine transactions usually take longer.  In most cases, mezzanine financing loans are subordinated to first liens however debt/equity mezzanine financing is also available.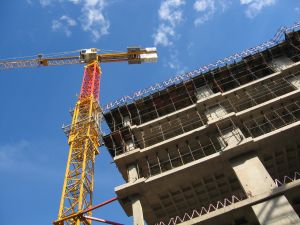 COMMERCIAL CONSTRUCTION LOANS: We consider entitlements, capital infusion level, geographical regions, and market conditions during the approval process for commercial land development loans.
Here are the types of  Properties We Finance
---
Finding a Good Commercial Bridge Loan – Answers to 5 Common Questions
As a business owner, you are not alone in thinking that your Company may need alternate forms of financing to help you maintain or expand your business. Many companies are in the same position while they try to obtain a loan from a bank or other financial institutions.  A commercial bridge loan may be perfect for "bridging" the gap in your finances while you're in the process of obtaining conventional financing. Here are four commonly asked questions about commercial bridge loans and whether or not they can satisfy your Company's needs.
1. What are commercial bridge loans?
A commercial bridge loan simply put, is a short-term loan which facilitates financing of a property that a company or borrower uses in expectation to either sell a property or refinance the property in the near or immediate future.
2. Where can I obtain a commercial bridge loan?
There are a few different places you can go to apply and obtain a commercial bridge loan. When looking for an institution to finance your loan, you may want to try and find a source that can directly finance your loan. Institutions that can directly finance your loan can generally offer better rates because there is no intermediary to pay. Another source for a bridge loan is private investors who offer hard money loans and may be easier to work with as well.
3. What is the difference between a commercial bridge loan and commercial hard money loan?
Both hard money commercial loans and bridge loans both use the property as a collateral asset, but the main difference between the two is that hard money loans are made only by private investors. This kind of loan has a higher interest rate than a bridge loan would and generally are used in cases where a company may be facing financial problems or needed for commercial mortgage or to pay off commercial real estate loans.
4. When should I not get a Bridge Loan?
When your Company requires interim financing on a property while you seek long-term commercial real estate financing, you may consider a bridge loan. There are large risks in this kind of investment but also high rewards associated as well. But you should seek alternative financing if you can't find long-term financing or pay the extra cost of interest on the loan. If you can secure long-term financing quickly, you should do so before applying for a bridge loan.
Bridge loans are a great way to practically guarantee your ability to purchase a property. Your battle isn't over with a bridge loan and you still want to eventually obtain long-term, traditional financing as soon as it's feasible, but whether you need to expand your Company's business or survive a current crisis, a commercial bridge loan can help you weather the storm and achieve your business objectives in a timely and cost-effective manner.