APARTMENT BUILDING LOANS | Hotel Loans | Business Loan Capital

Fix & Flip Financing | Investment Real Estate Loans |

GAS STATION FINANCING

BUSINESS FINANCING LOANS | Get Rid of MCA | Equipment Loans


GEOGRAPHIC LENDING AREA:
Worldwide



LOAN SIZE:
From $100,000 to $2 Billion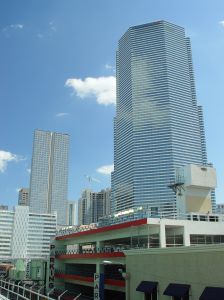 LOAN TO VALUE:
Up to 85% LTV
RATES:
Start at 4.5% – Get the Best Rate You QUALIFY For!
USES OF COMMERCIAL FUNDING PROCEEDS:

Purchase Acquisition, Refinance, Restructuring, Ground-up New Construction Loans, Note Purchases, Property Improvements / Renovations,  Equipment Financing, Business Acquisition Financing, Business Lines of Credit, and Operating / Working Capital Loans
---
 For Quick & Clear Answers, Just Call +1-

215-681-3943

or
---
We provide you with private commercial mortgages and joint venture equity capital financing across a wide range of real estate sectors including multifamily, office buildings, existing facilities & ground-up development projects.
We also have expertise in commercial hard money loans and commercial bridge loans, both of which we can get funded for you within as few as 5 days when you have serious time constraints. We go to work for you with tremendous integrity, speed, flexibility, and creativity.
Our mutual objective is to get your commercial real estate transactions financed within the shortest possible time-frame according to your unique commercial funding needs & requirements.
Our private commercial funding group can furnish you with up to $500 million at a time in the ideal combination of commercial real estate loans and joint venture equity capital financing–in many cases for projects that conventional commercial lenders won't even touch!  The bottom line? We empower you with the commercial funding muscle to get your commercial real estate deals done virtually hassle-free with amazing speed & efficiency–even when overall economic conditions are tough.
Plus, we promise to do our absolute best to provide you with prompt, courteous, world-class service with a smile before and after we get your commercial real estate projects financed in record time so you have the potential to close a higher volume of purchase transactions within any given time-frame. Feel free to Call Us Now to discuss your loan scenario.
We take over where traditional commercial mortgage lenders and commercial bank financing have left off.  So, no need for you to wait another minute to finance your commercial real estate.
Your Commercial Real Estate Financing Options

COMMERCIAL MORTGAGES:  We are focused on providing you immediate access to commercial mortgage loans for various purposes including apartment building loans, business real estate loans, and construction loan financing.
COMMERCIAL BRIDGE LOANS:   This type of commercial real estate financing benefits you as a borrower in time-sensitive situations such as when you have a balloon payment due on an existing loan or when you need to take down a piece of commercial property quickly at an auction for example.  Bridge loans are one of our niches, and we can generally provide you with commercial bridge loan funding within 5-7 days of your pre-qualification.
COMMERCIAL HARD MONEY LOANS: With hard money commercial loans, you can borrow up to 75% Loan-to-Value on income-producing properties, and for hard money commercial land development loans, we can generally lend 50-60% of the "as is" value or up to 80% on a loan-to-cost basis. These are essentially asset based loans.
Joint Venture Equity Capital Financing: This program provides you with up to 90% JV equity capital funding for large-scale standing properties plus development & construction projects that require a joint venture equity partner to provide a substantial amount of capital in exchange for an equity ownership.
Mezzanine Financing Programs:  Mezzanine financing is basically a hybrid of debt and equity financing that is is usually used to finance the expansion of existing companies.  It is generally subordinated to debt provided by senior lenders such as banks and venture capital companies. We offer you quick closings within 1 to 5 business days via mezzanine financing, although complicated mezzanine transactions usually take longer.  In most cases, mezzanine financing loans are subordinated to first liens however debt/equity mezzanine financing is also available.
COMMERCIAL CONSTRUCTION LOANS: We consider entitlements, capital infusion level, geographical regions, and market conditions during the approval process for commercial land development loans…
---