Oct 20
21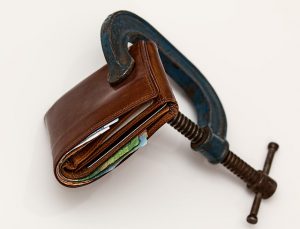 The first step toward securing a commercial bridge loan is to make sure that you have a deal that's profitable for your Company and your prospective commercial real estate lender.  As a general guideline for standing (existing) property  purchase financing, you should be "all-in" (purchase price + renovation/improvement costs) is somewhere south of 70% of the After Repair Value or ARV.  The lower that percentage, the stronger the deal for you and your lender. In fact, since bridge loans are more expensive in terms of higher interest rates, we like our Clients to be all-in @ less than 65% of ARV just to have an extra profitability contingency cushion.  That way, we're all covered just in case…
Since the commercial bridge finance market is virtually unregulated, lenders have various initial documentation requirements.  However, before most commercial bridge lenders ever ask you for any vital documents, they will pre-screen you and your deal via relatively short application process where they will ask you to divulge some or all of the following basic general information in order to determine the viability of  your project and you as its Principal Borrower, most of which you should already know better than the back of your hand:
Requested Loan Amount: US$
Principal Borrower's Name(s):
Company Name:
Mailing Address (No PO Boxes):
City; State/Province; Zip/Postal Code; Country:
Principal's Best Contact Phone # & email address:
Loan Purpose / Use of Funds:
Property Description:
Property Address / Location:As-Is Value: $                How did you determine that value?
As-Improved Value: $           How did you determine that value?
Ideal Loan Term (# of months):
How much of your own liquid cash are you willing & able to inject into this project from this point forward? $
Your approximate cash reserves for interest & contingencies: $
When is your Funding Deadline?
Your Exit Strategy / Repayment Plan for Loan Repayment:
While most of our prospective Principal Borrowers can rattle off this sort of data quite fluently verbally, many suffer acute "brain freeze" when  they're required to put things in writing.  For example, I can't tell you how many almost-complete applications I've seen with the Requested Loan Amount $ line left blank!
Even though there are some rare instances when some of the 15 items listed above are Not Applicable (N/A) to your loan request, please avoid inserting typical "smart-ass" responses like I've seen for #12 like: "How much liquid cash do I need to inject?" Um, it's your project, and you're the only one who knows your business checking account balance! I imagine they're afraid that if they tell us how much liquid cash reserves they have, we're gonna require all of their money at Closing. Don't worry, we have no intention of requiring you to bring more liquid cash to the table than absolutely necessary, so that's not why we're asking you that question. Seriously…
The fact is, lenders need to know how much liquid cash you have right the heck now to verify that you have the financial resources to pay the necessary costs for things like the appraisal, points, fees, various closing costs, plus we like verify that you have enough reserves to cover at least 6 months of interest payments once you obtain your commercial bridge loan. See, as our valued Client, we really do want you to succeed so you can borrow the funds from our Commercial Funding Group, do what you need to do to repay us with maximum speed and efficiency, then optimistically do it over and over again! That's how we develop a strong business relationship based upon the foundation of trust and reliability moving forward.
We hope you've found the preceding information useful.  Feel free to share your thoughts, questions, and concerns in the Comment / Reply area below. Thanks & see you @ the Closing Table!