Oct 16
29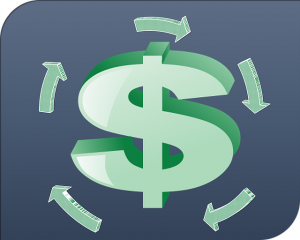 Successful businesses are those that are managed most effectively which also means, balancing the "5 Cs"- Cash flow, Capital, Credibility, Customers, and Credit. Let's take a look at these factors and how they apply to the success of your business, including your ability to obtain commercial hard money loans.
Cash Flow
Cash flow is the lifeblood of your business.  Yeah, profitability in terms of Net Operating Income or NOI is important, but @ the end of the day, Net Positive Cash Flow or NPCF–the actually cash that flows into your pocket or bank account is the figure is the most accurate measure of real income that you can spend or plow back into your business to make it grow. So, as a Business Owner, you need to carefully monitor & control your cash inflow and outflow; the actions you take to ensure that your Company's cash flows in a positive direction can be gauged by the following factors:
Adjusting your business expenses
Fixing the levels of your inventory
Speeding up your accounts receivable collection schedule
Extending your accounts payable process
Obtaining a commercial hard money loan to fill your Company's short-term cash and overall working capital needs
If you can't control your cash flow, as Business Owner, you may be looking at late fees on payables, unmet payroll deadlines, and delinquent tax charges–all of which negatively impact your Company's cash flow. A great way to counter these issues is to follow and look in to the factors listed above and create a cash flow plan which runs between 5 to 8 weeks. The plan will help project what your cash flow is doing, what revenue is coming in, and compares them with other payments and expenses that need to be made in order for the plan and balance to stay positive with the objective of generating & maintaining NPCF.
In fact, since most commercial hard money lenders do not really want to own the real estate that collateralizes your loan, so provided your Company is capable of repaying their loan via cash flow from operations, you'll be one step closer to that often elusive loan approval.
Capital
Having access to capital is vital to business success for various reasons; it enables you to purchase new equipment, make acquisitions, increase inventory, finance or refinance commercial real estate. Establishment a good relationship with banks and having a good track record of trust, good judgment and competence will mean a lot for stabilizing capital for the business in the long term, whether that capital is in the form of traditional bank loans, private commercial real estate loans, or commercial hard money financing.
Credibility
Potential customers consider many different aspects when deciding as to whether or not they will do business with  your Company. Because small businesses are generally not so well-known to larger businesses and the public at-large, the branding probably is not so well-known either. So, professional presentation, certifications, references and recommendations are beneficial to small businesses.
These days, many prudent commercial banks and commercial hard money lending companies run background checks and peruse various social media sites on your Company and you as its Principal Borrower who will personally guarantee their loan to sort of preview who they might be lending money to.  Therefore, it's wise to always put your best foot forward and maintain a squeaky-clean reputation on all fronts, which will drastically improve your probability of obtaining the commercial financing you seek.
Customers
Let's face it: without a steady stream of customers, it's tough to sustain any business, and without customers, we have no business.  And since prudent commercial hard money loan officers look the stability of your customer base in the process of analyzing the viability of your funding request, one vitally necessary trait of any business is the ability to acquire and retain its customers. There are many ways to make this happen. Advertising, referral discounts, branding, good customer service, signage and branding are all great ways to reach out to new business and continue to keep them coming back.
Credit
Available business credit and being able to manage that credit is important to your business, which allows your Company to take advantage of payment term discounts, managing cash flow, obtaining payment terms, providing a payable float, forging lucrative trade relationships with new vendors, and taking advantage of payment term discounts. Maintaining good business credit is essential for a small business.
Even though commercial hard money loans are pretty much asset based loans, the vast majority of asset based lenders are not "loan-to-own" financiers; they want to be repaid via nice smooth, regular interest payments with no excuses.  So, although their decisions are essentially asset-based, they do look at the Principal Borrower's credit history and your Companies trade lines, and prior to extending credit, the loan underwriters will usually ask you about anything that gives them even an inkling of suspicion that you might not repay their loan on time.  the Bottom Line? your credit counts–even with asset based loans…
Our Commercial Real Estate Loans USA funding group hopes you've found the preceding information useful.  Feel free to share your thoughts, questions, and concerns with us in the Comment / Reply area below.
Thanks & see you @ the Closing Table!