Oct 16
22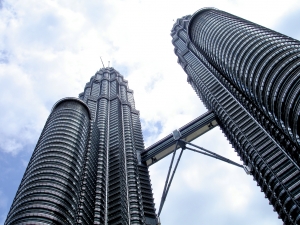 A commercial bridge loan is a short-term loan that is used to bridge the gap between various financial expectations.  Typical transactions have an urgent time-frame to close, a very strong value proposition, and a clear-cut exit strategy within 6 to 36 months, often with 1 or 2-year extensions available for extra fees. 
In order to compensate for the higher level of risk and often extreme speed of loan execution with relatively low documentation requirements, commercial bridge loans are generally considerably more expensive than conventional loans in terms of higher interest rates and points.  As additional compensation, commercial bridge lenders also mitigate risks by having lower loan-to-value ratio requirements as well as requiring cross-collateralization in certain circumstances.
Often, bridge loans are used for commercial mortgage or commercial real estate purchases to close on properties really fast. It can also be used to retrieve real estate on the verge of foreclosure or as a temporary funding solution to secure long-term financing. Once the property is sold or you have achieved your short-term business objectives, commercial bridge loans are usually paid back and refinanced via permanent commercial real estate loan.
Bridge loans are often used for commercial real estate purchases to quickly close on a property, retrieve real estate from foreclosure, or take advantage of a short-term opportunity in order to secure long term financing. Bridge loans on a property are typically paid back when the property is sold, refinanced with a traditional lender, the borrower's creditworthiness improves, the property is improved or completed, or there is a specific improvement or change that allows a permanent or subsequent round of mortgage financing to occur. The timing issue may arise from project phases with different cash needs and risk profiles as much as ability to secure funding.
A bridge loan is similar to commercial hard money loans which also overlap. Each are non-standard, short-term loans but the difference being that hard money loans refer to the lending source that is not a bank that lends with expecting a high interest return.
Characteristics
Commercial bridge loan interest rates are generally anywhere between 6 and 15%, with terms typically running up to 3 years with extensions possible @ a cost. Between 2 to 4 points may be charged at the Closing Table and the loan-to-value ratios usually do not exceed 80%.
Availability
Although some regular banks offer real estate bridge loans typically bridge loan seekers and their deals do not fit most banks' lending criteria. Justification for the issuing of bridge loans is difficult for a bank because of strict government regulation of lending practices which banks must adhere to. Therefore, commercial bridge loans usually come from high net worth individuals or Private Commercial Funding Sources.
We hope you've found this information useful.  Feel free to share your thoughts, questions, and concerns in the Comment / Reply area below. Thanks & see you @ the Closing Table!